Jotun's company values – loyalty, care, respect and boldness – are the building blocks of our company culture, called "the Penguin Spirit". Read more about each value below and see how they describe the basics of everything we do.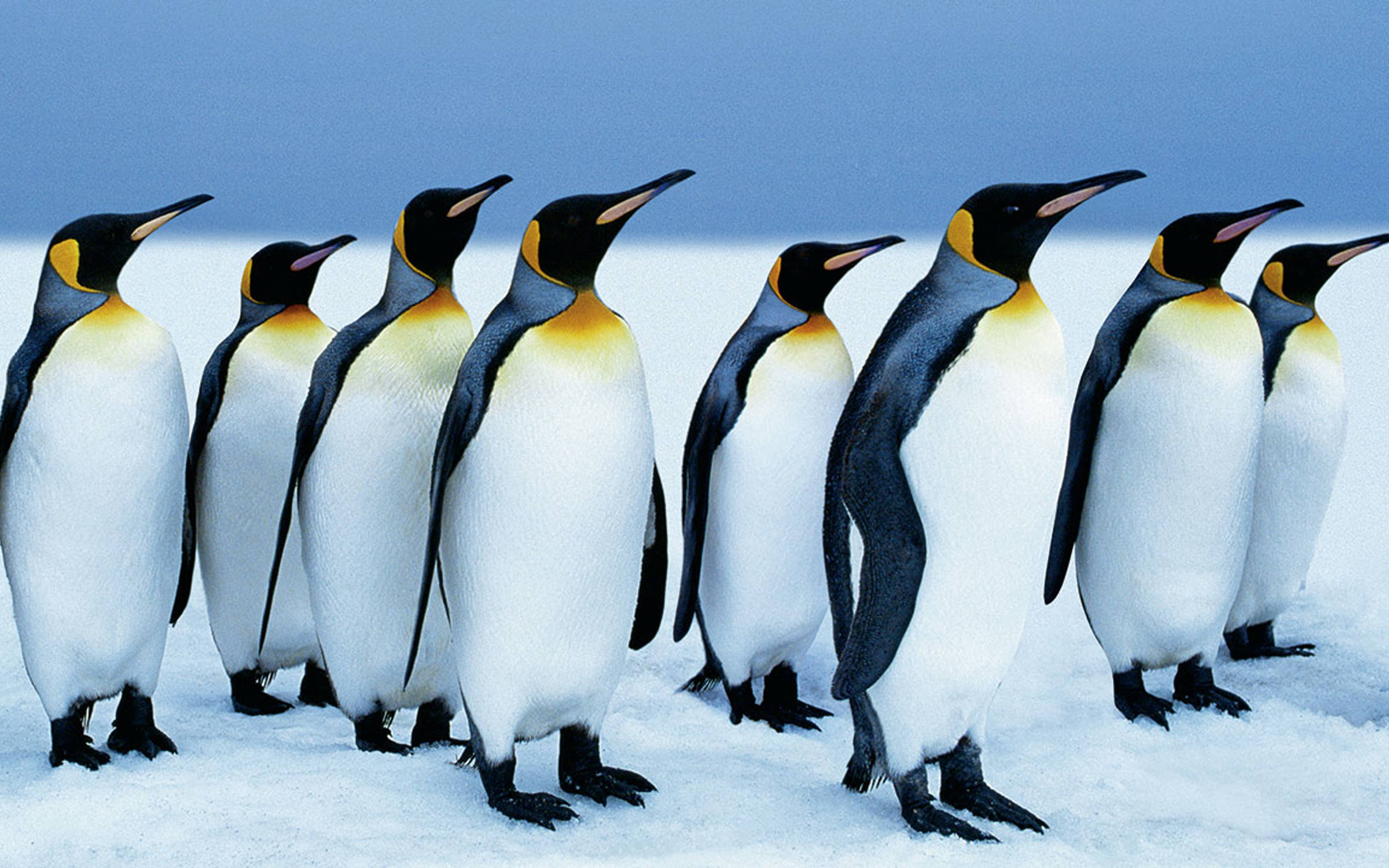 Loyalty
Reliable and trustworthy
Long-term relationships between customers, Jotun and colleagues
Commitment to Jotun's values, strategies, policies and decisions
See an example of how Jotun Bahrain collaborates with the Al Arsh Building Materials shop.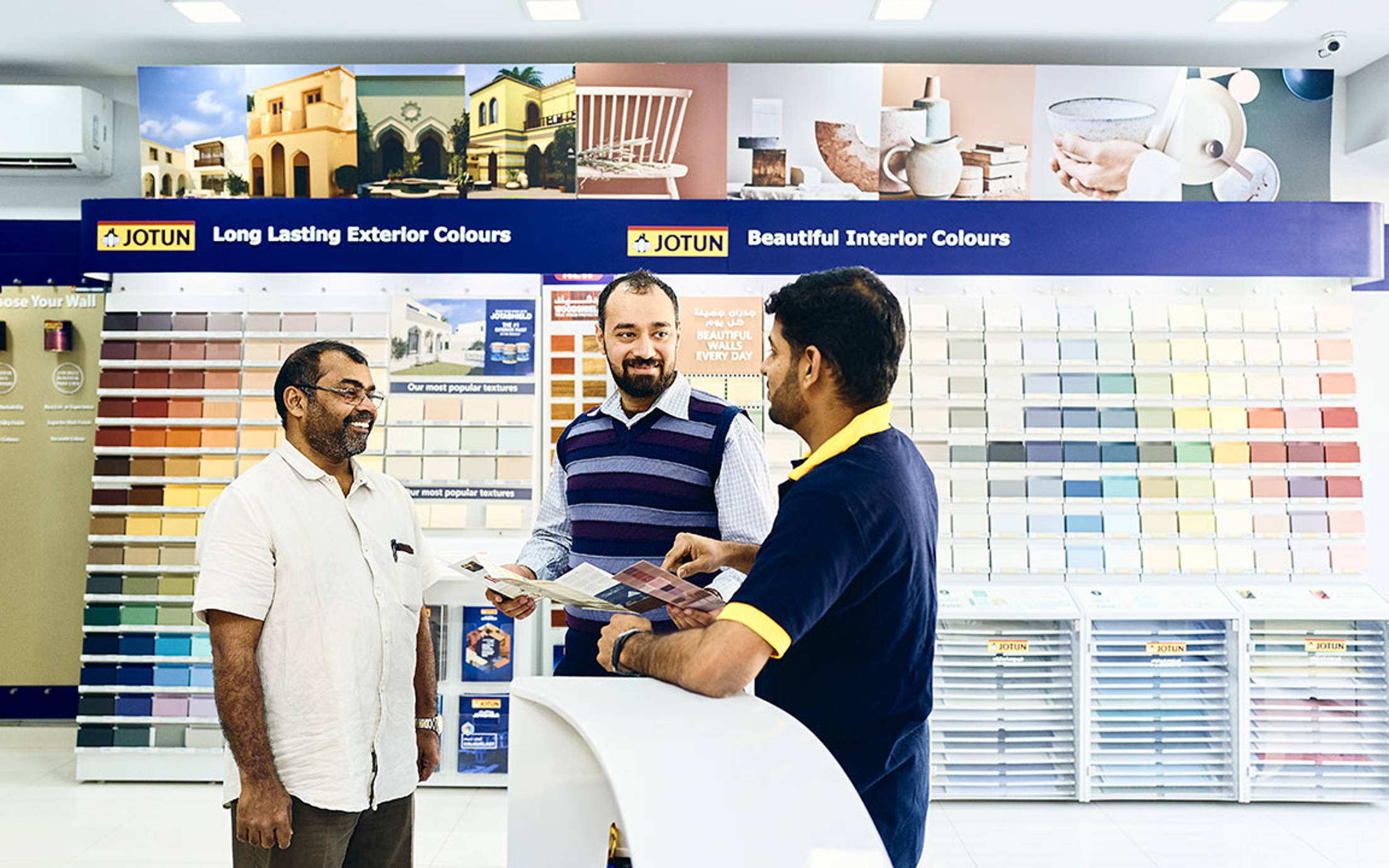 Helping each other grow
Long-term relations give both parties a chance to help each other reach the best possible results. In Bahrain, Jotun and the Al Arsh Building Materials shop have supported each other's growth for more than a decade.
AI Arsh Building Materials sells about 10,000 litres of paint every month. The shop owners Tariq Abdulrahim Ali Alkhedri and Abdul Samad Thekkeveettil appreciate the partnership with Jotun for many reasons.
Alkhedri and Thekkeveettil have been inspired by Jotun's business support tools like staff training and loyalty schemes for professionals. Jotun also made a strong business case for creating a better shopping experience, which led to increased sales.
"Thanks to the data we receive from Jotun, we see that volume matters but also that our business does better when we focus on selling premium products", Thekkeveettil says.
This is the kind of loyalty we aim for. We reward loyal employees, customers, partners and suppliers by offering our support to make sure everyone has opportunities to develop.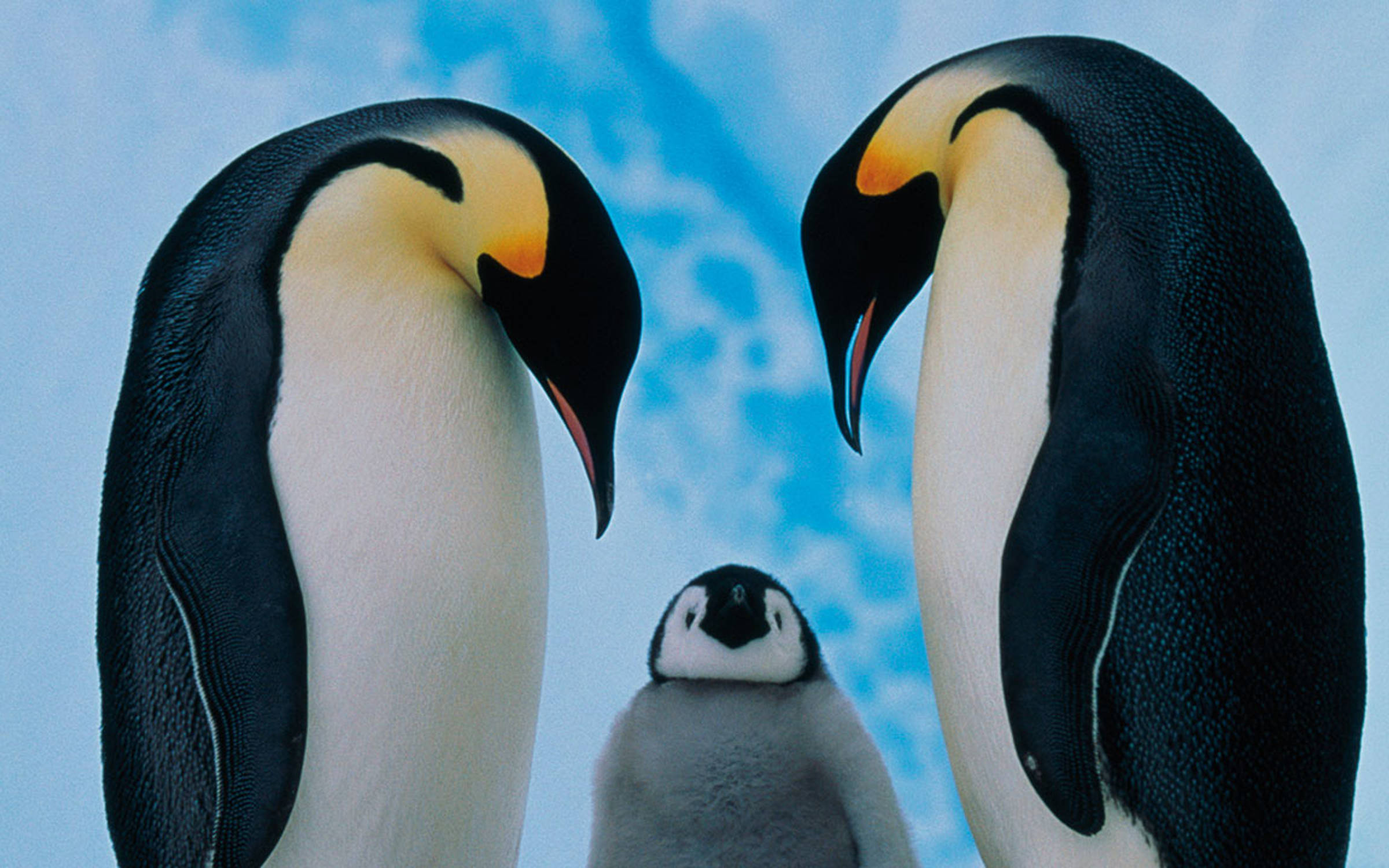 Care
Help and support others
Display trust and empathy
Appraise and judge fairly
Protect internal and external environment
A recent example of care is how we supported our Vietnamese factory workers during the pandemic.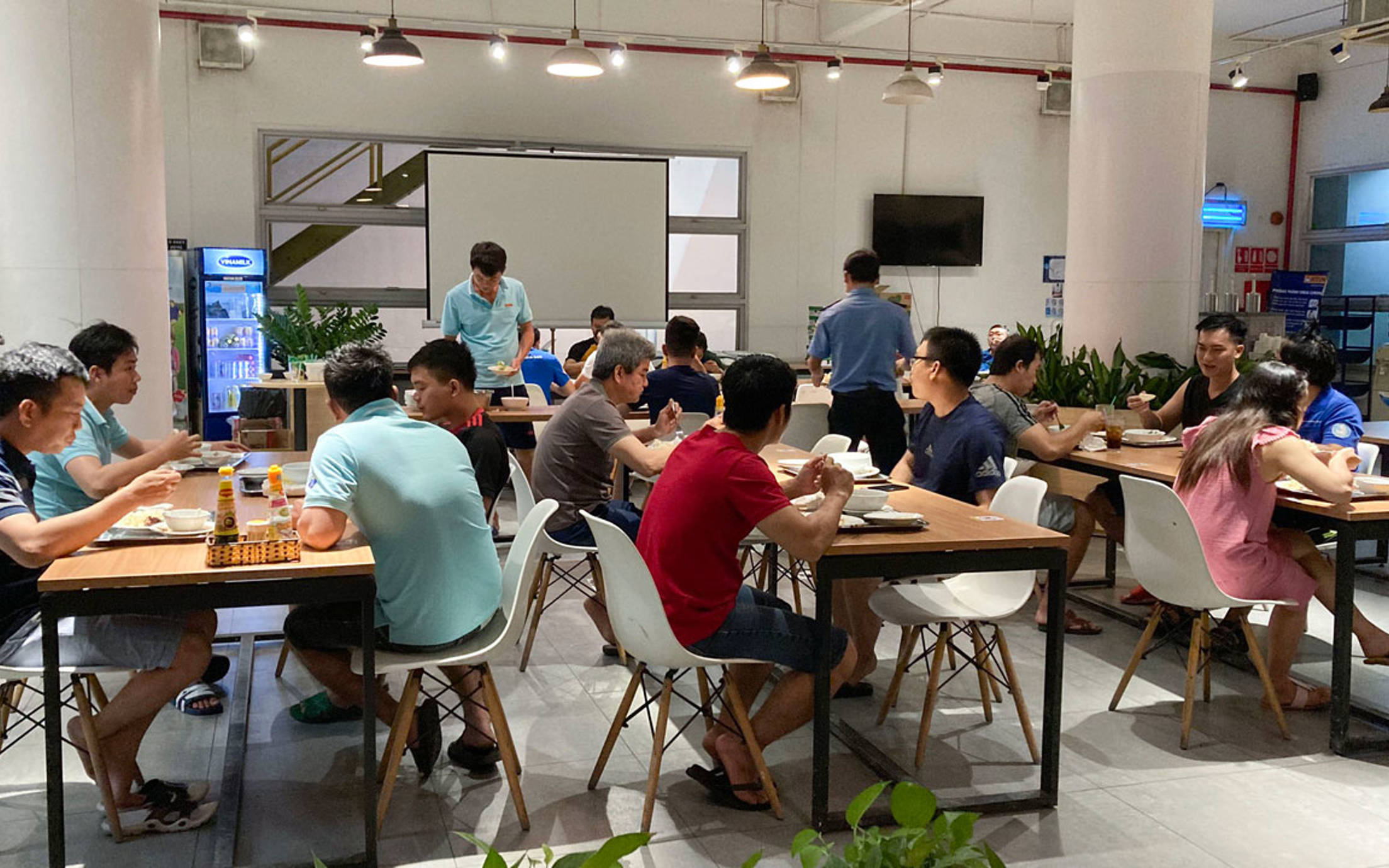 Support for factory workers during the pandemic
The coronavirus pandemic has been hard for everyone, but some places in the world have had it worse than others. Vietnam, for example, was hit particularly hard. For many people in Ho Chi Minh, it has literally been a struggle to survive.
To control the virus, Vietnam has enforced strict restrictions. There was a curfew from 18.00 to midnight, no movement between provinces or within the cities, and a ban on delivery services and shopping voucher allocations. Only one person per household could go out to do the shopping once a week.
The Vietnamese government also decided that all factory workers should work, eat and sleep on site. In other words, they were at the factory 24 hours a day. Many factory workers have spent more than nine weeks at work.
This situation has been tremendously challenging both for our Vietnamese employees and for Jotun as a company. We supported the employees as much as we could by making sure that they have everything they need on the premises.
These efforts are appreciated by both the employees themselves and their families – and by Vietnam's government. On inspection, they praised us for the level of standard and the quality of the facilities.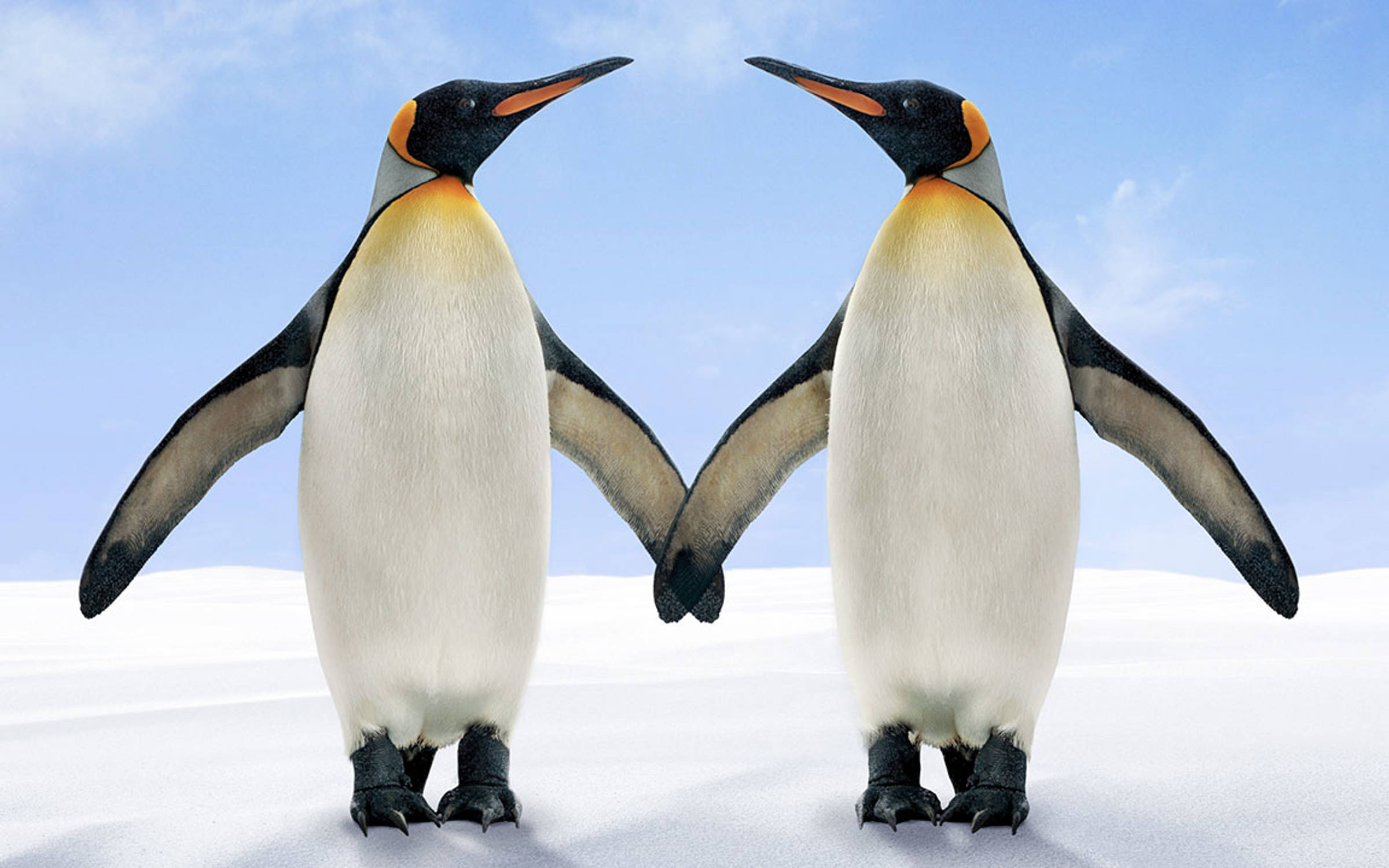 Respect
Value differences in people
Be honest and fair
Build diverse teams across culture and gender
Follow laws and regulations
Treat others the way they expect to be treated
The R&D antifouling team in Norway is a mix of 11 nationalities. A true diverse team.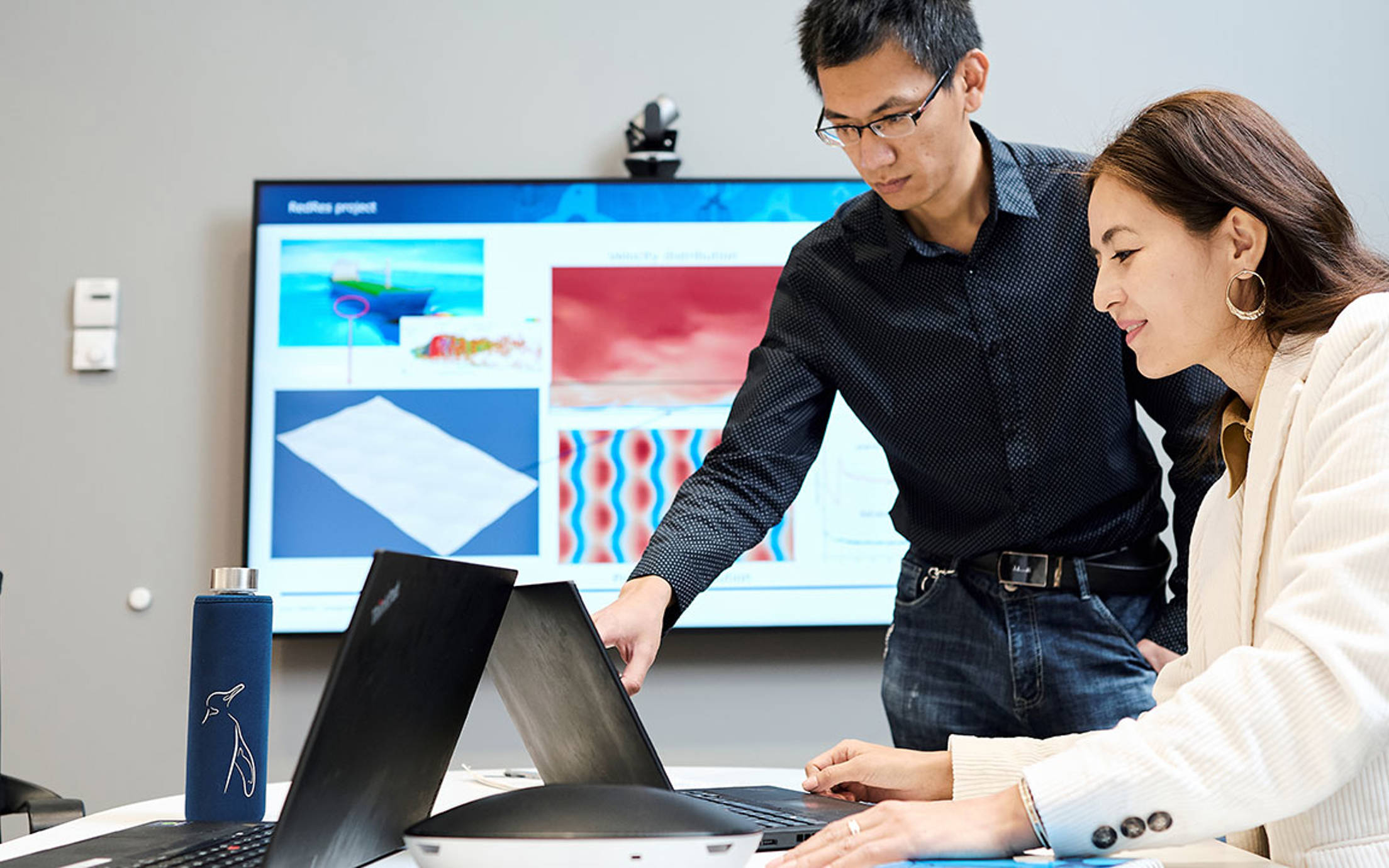 Cultural exchange to cultivate understanding
The benefits of diverse teams are perfectly clear to us. Different experiences bring fresh perspectives and new ideas. For this reason, Jotun is actively looking for people of varied backgrounds.
A great way to foster mutual understanding between different cultures is to create opportunities for working together. We encourage our employees to explore the world through our global mobility programmes. Our short- and long-term exchange programmes give people the chance to get international work experience while they experience a different culture. The most popular option is our Short-Term Assignment (STA), where you get to work in another country for three to twelve months.
An example of a diverse team is our R&D antifouling department in Sandefjord, Norway. Chemists of 11 nationalities – Poland, Denmark, Norway, Sweden, the UK, Iran, Russia, France, Germany, Kazakhstan and China – work together here. Even though they were raised and educated with different priorities and approaches to work, they are unified through Jotun's values and the penguin spirit.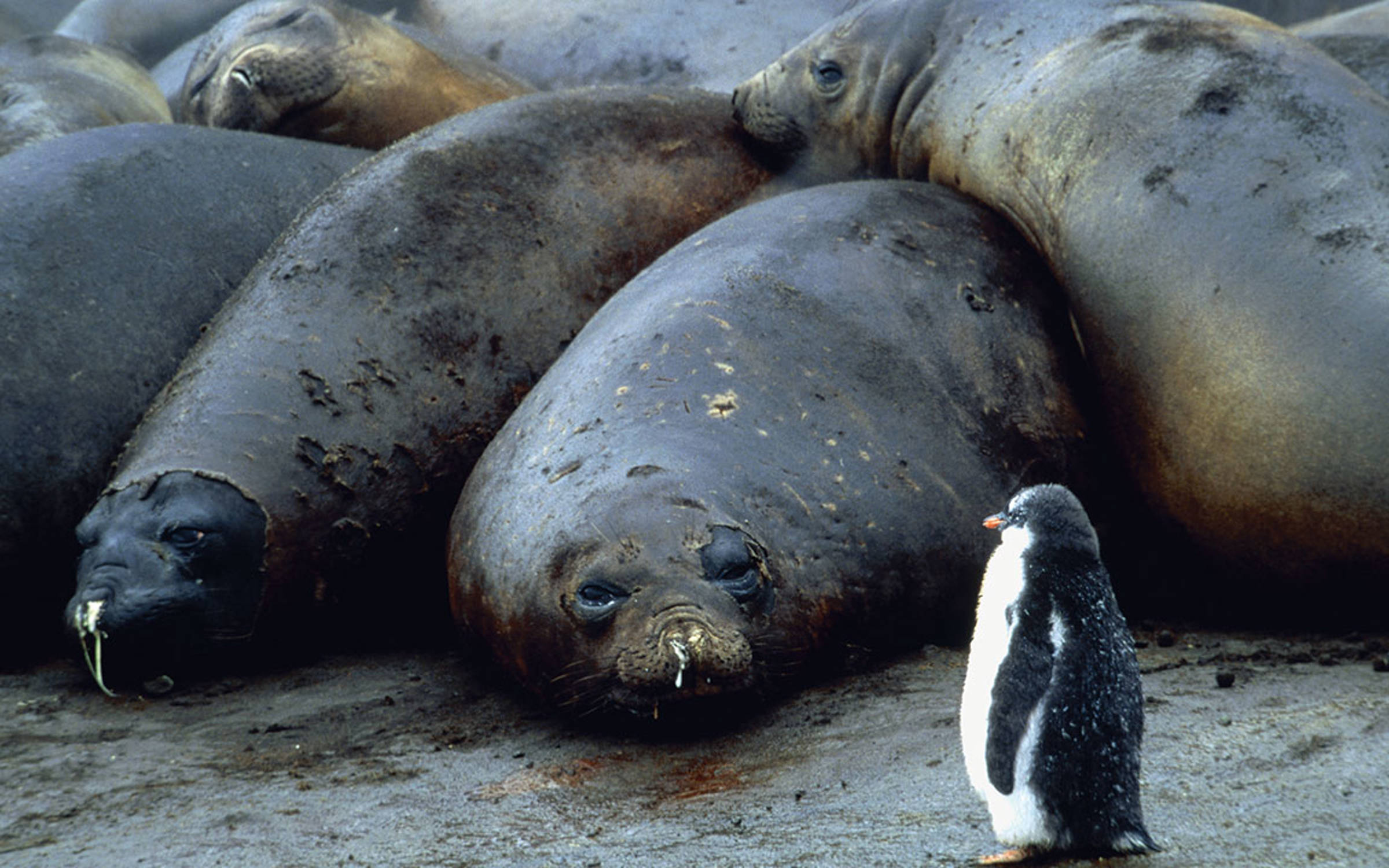 Boldness
Take initiatives to create the future
Initiate and nurture change
Communicate openly, honestly and with integrity
Be proactive
Address difficulties constructively
An exciting example is the HullSkater (HSS), an underwater robotics innovation.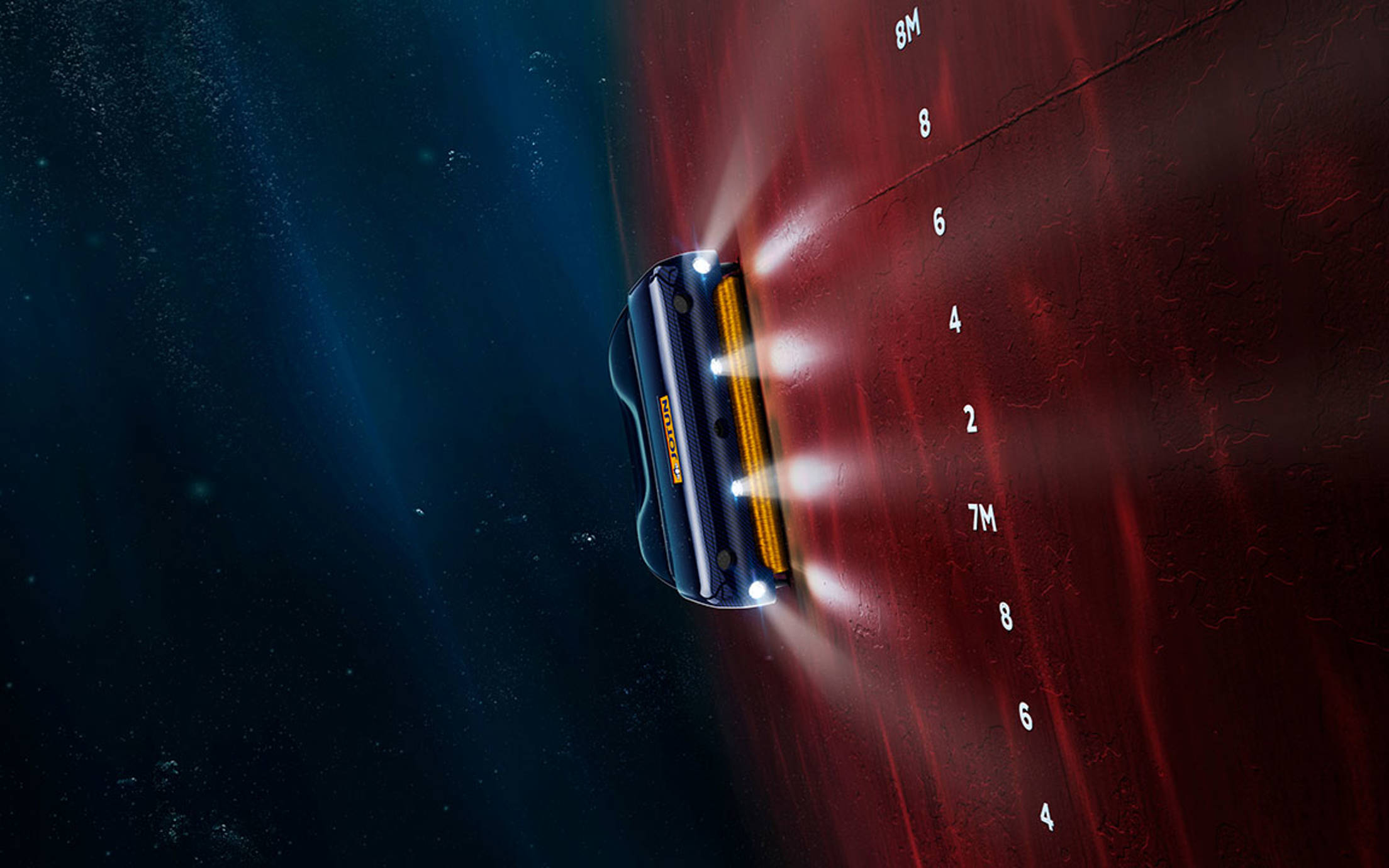 A solution to the problem of biofouling
Introduced in 2020, the HullSkater (HSS) tackles the issue of biofouling in the shipping industry.
Biofouling means that harmful algae, plants and organisms build up on the hull (the body) of ships. This causes invasive species to spread and makes the boats less energy efficient. As more fuel is needed to keep up the same speed, emissions increase. The shipping industry has been plagued by this problem for many years.
So how does the HSS work? It is installed when the ship is docked in a harbour. It can then be used both when the ship is idle and when it's out at anchorage. Operated remotely by a Jotun skate operator, it proactively cleans the ship hull. When the hull is kept in great condition, bacteria and biofilm are removed before biofouling becomes a problem. A specially designed brush makes sure that the coating is not damaged.
The benefits of using the HullSkater are huge, especially for vessels with challenging biofouling problems. We estimate that around 40 million tons of maritime CO₂ emissions could be cut worldwide every year. The fuel cost saving, calculated over a five-year drydocking period, would be at least 13 per cent per vessel compared to typical average performance.
All this is in line with Jotun's efforts to contribute to the UN's sustainability goals, especially number 13 (climate change) and number 14 (life below water).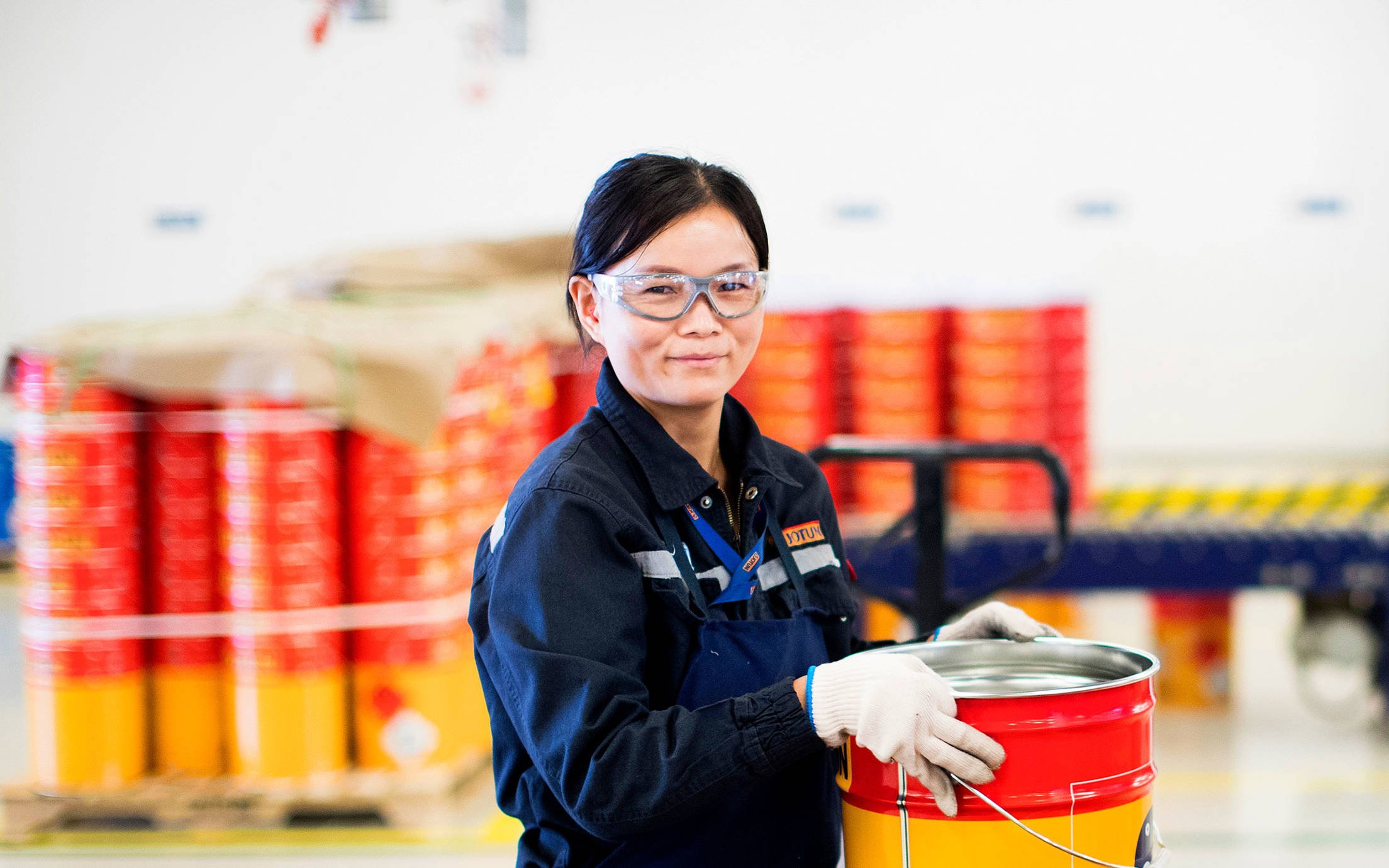 关于我们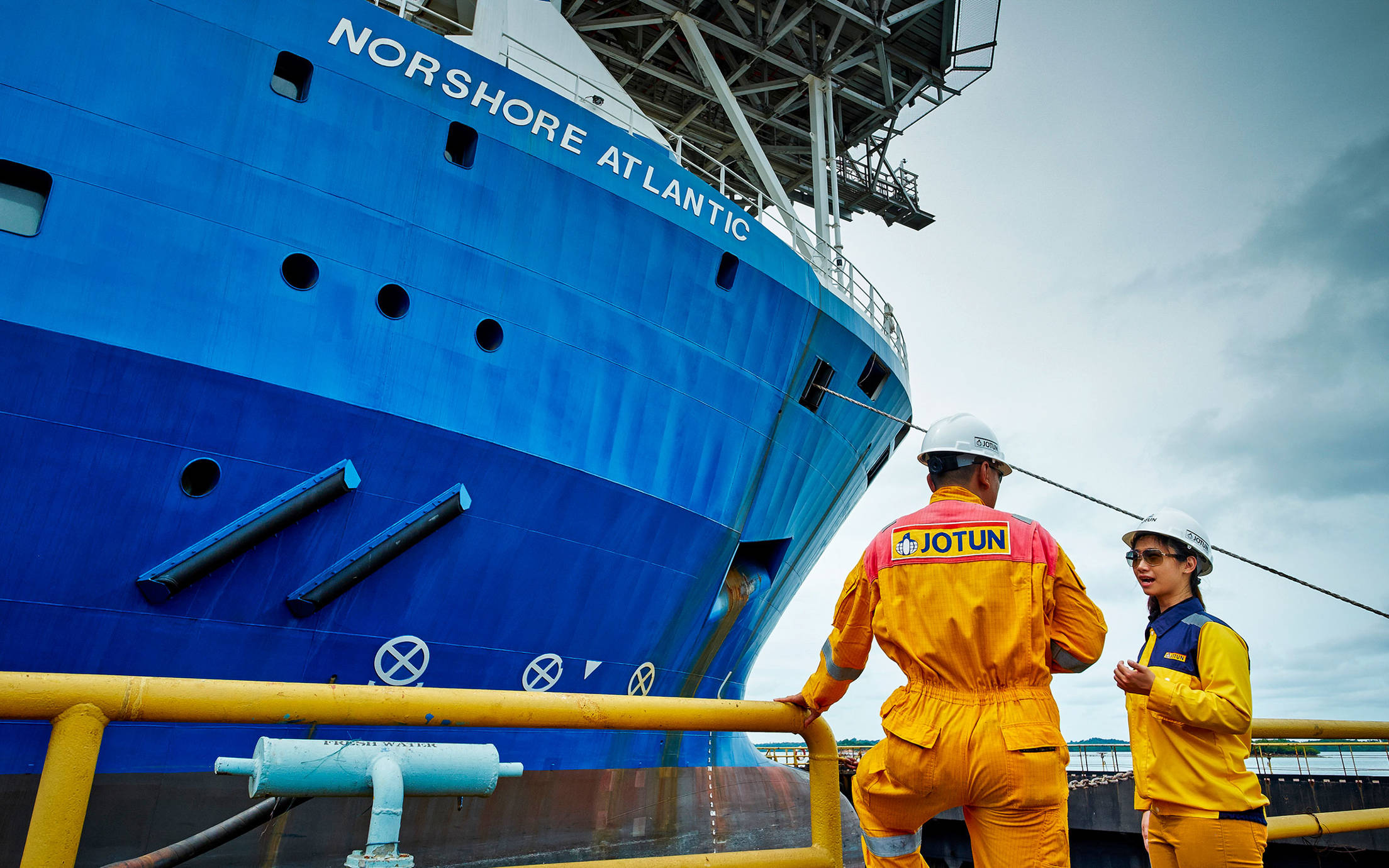 What we do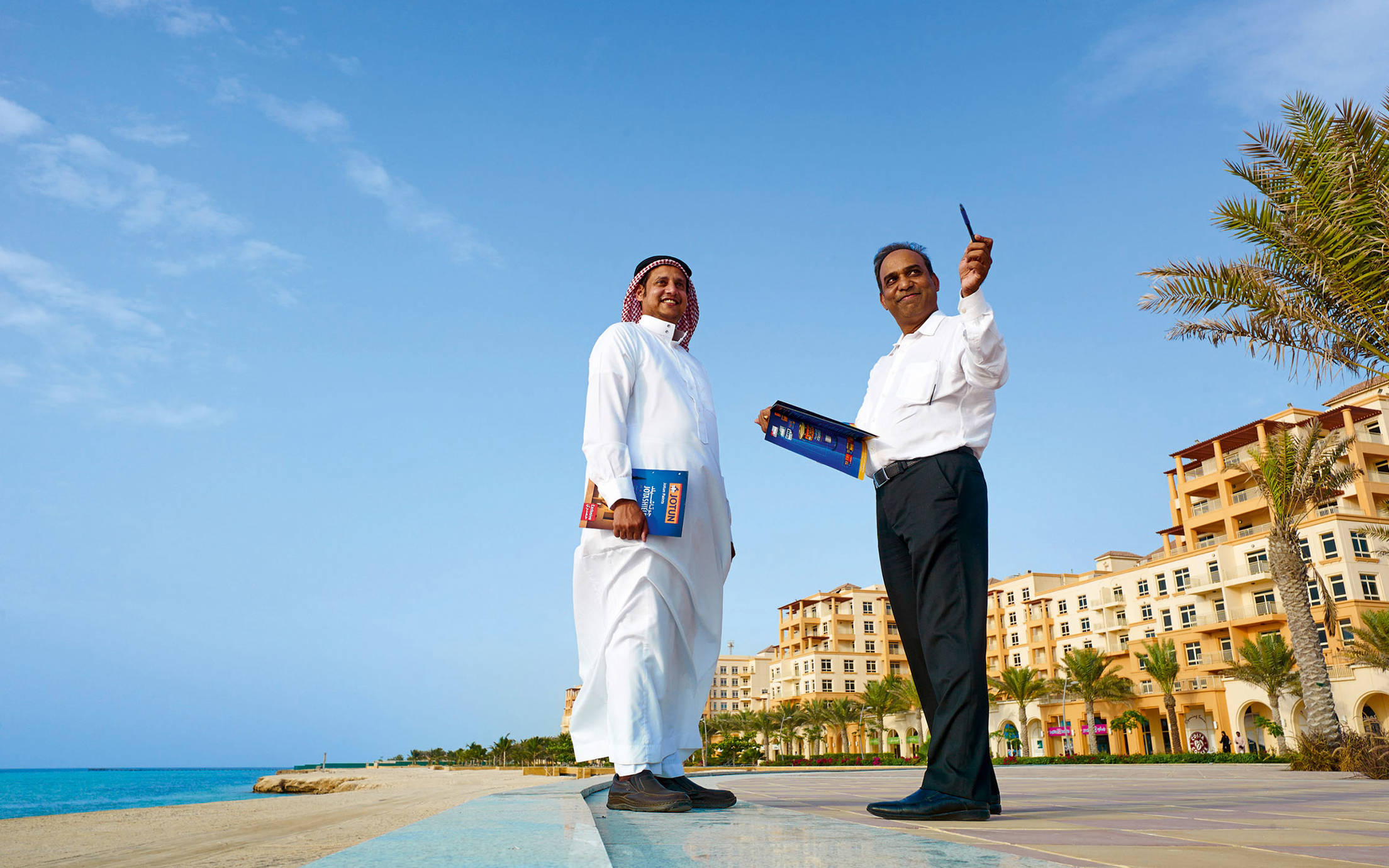 Where we are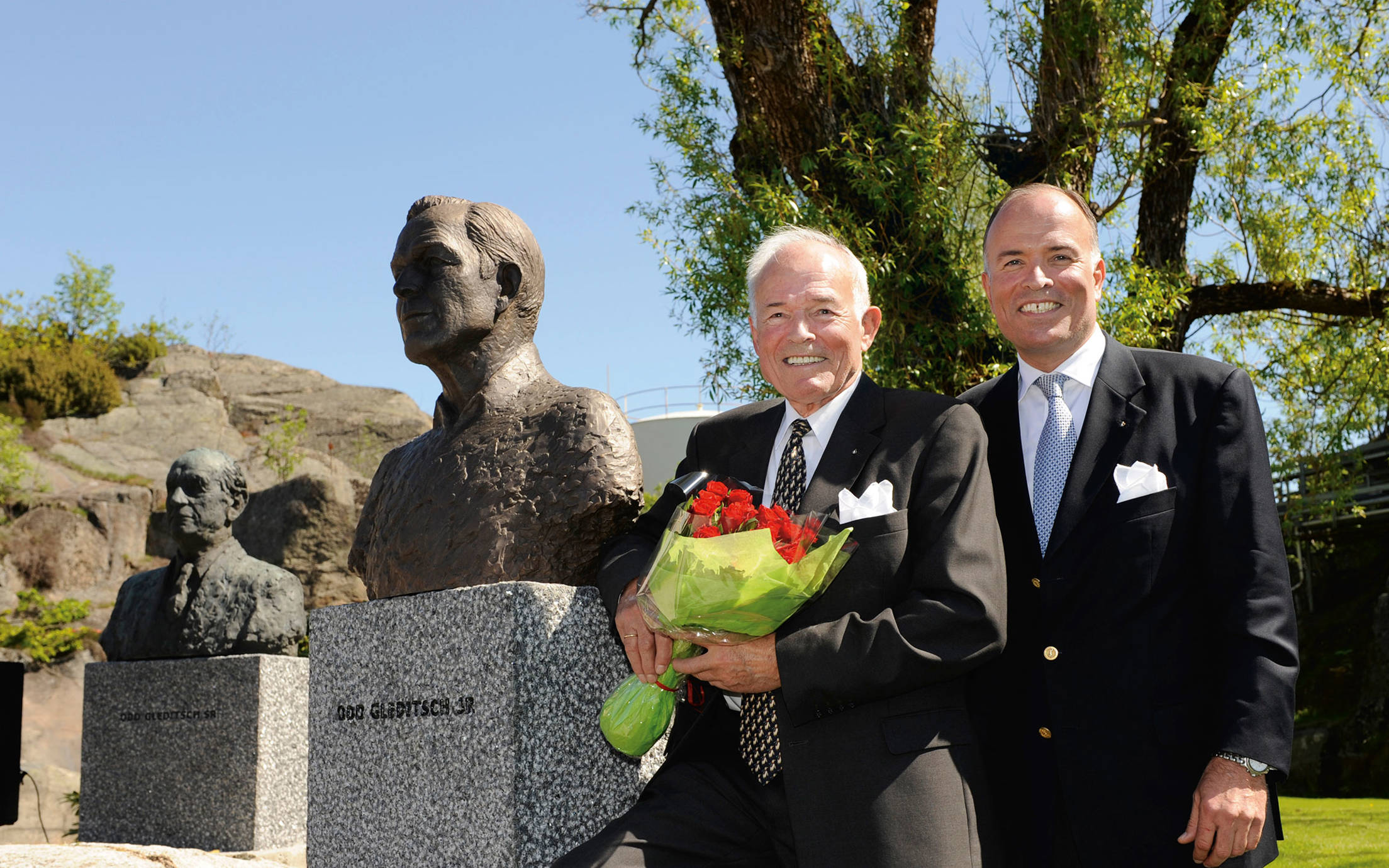 Our history